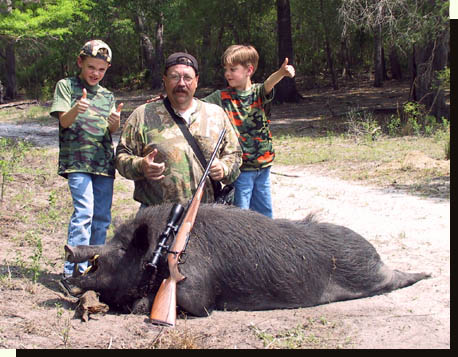 This distinguished boar, besides being huge, toothy, smart and slippery, also boasted mule feet and wattles.

He is a true, once in a lifetime trophy.


Hunter and Ryan's first hog hunt and they got to see dad, Jeff Taylor, take down this incredible, gnarly tusker.

Amazingly, after evading the dogs for a full half day, this sly boar, made the fatal miscalculation of crossing the road our truck was on, giving Jeff his shot.