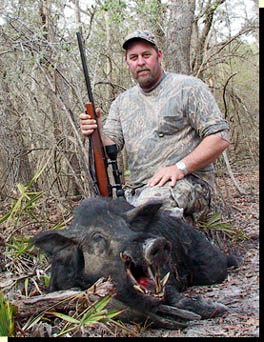 What are the odds?

Buddies, Troy Stryker and Woody Thompson had mirror image hunts.

They were each hunting wild boar. Each was skunked after a morning of hard hunting. They went at it again later in the day. We then heard two shots within ten minutes. In different parts of the ranch they'd each found and nailed their trophy at almost the same time.

The boars could have been twins. And not only did the boars look alike, but they each did the same bizarre thing - after the deadly hit both Troy and Woody's boars smashed into a tree and knocked out a whetter!