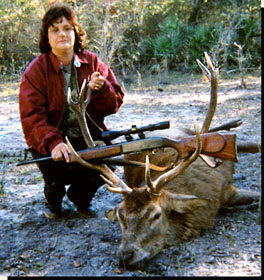 Ray Cross was on a red deer hunt with wife, Vickie, along for company. When Vickie, saw this beautiful 6x7 red deer - with its triple and quadruple crowns - she said, "I want him!"

All of a sudden Ray made it Vickie's hunt. He handed over his .30-06, and she dropped the stag where it stood.

Ray couldn't be more proud. Go Vickie!!