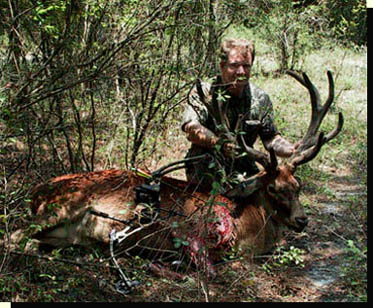 It was a bow - a pistol - no a bow hunt! Jim Eckes decided to go for the classic red deer stag in velvet - right out of a medieval tapestry.

His buck fever was getting to him though and he decided to switch to his pistol, as that clean opportunity, over and over, just would not materialize.

But at the defining moment, his quarry presented him with that elusive, ideal opening, and after a quick, high tension regroup back to bow, Jim let loose the lethal arrow.