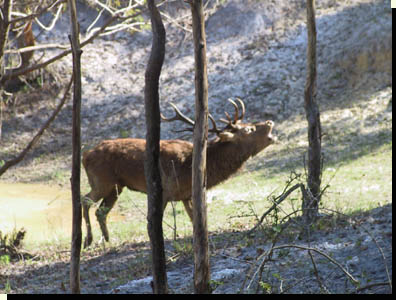 Here's the infamous "broke horn" red deer roaring ( See MISHAPS 2 ).

Elk bugle, and red deer roar. The two sounds are very different. The red deer might only make a huge mooing sound, like a bull. But his all out call is a roar that sounds like a very, very large lion. The elk's bugling sounds like a (also very, very large) siren.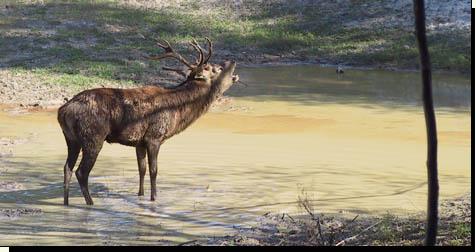 He moved down to the water hole and roared on with no other deer in sight.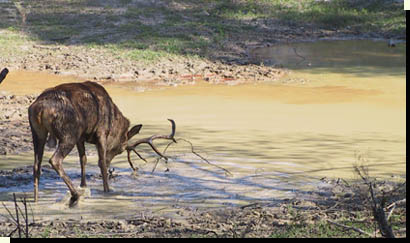 He stopped his roaring to vent his aggression, and began goring the water hole.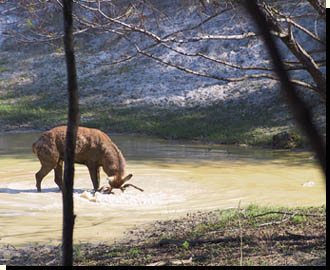 Here he is still violently jabbing and flailing away with his antlers.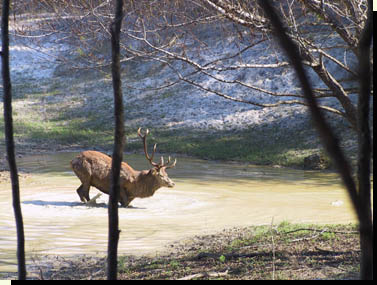 Now a dip. This red deer is the most dominant animal on our ranch. This much smaller red deer dominates the large elk and hybrids, driving them away from his space---even the buffalos give way to him.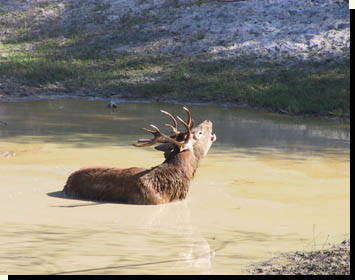 Even soaking he is driven to roar.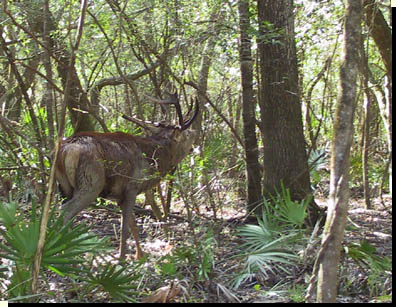 Plastered with mud, he leaves the water and heads to the woods, and is, of coarse, still roaring.
ROARING RED DEER 1
ROARING RED DEER 2
STAMPEDE