Does choose the buck they will breed with. Until they are fully in season they run off from the pursuing males. When ready, they will stand for the buck of their choice to be mounted.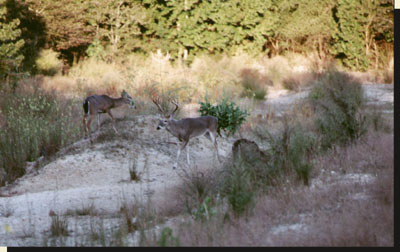 Whatever the message that passed between them, it doesn't seem to have worked out in this buck's favor.
Does look for a successful potential father because that means that their fawns will carry the genes that will give them the best chances of being healthy and smart, and of surviving and reproducing. A desirable buck is a capable buck. He is healthy to start with, then he shows his intelligence and skill by managing to get maximum nourishment. He will show it in his large body size, his prime condition and strength, and in his large antlers.