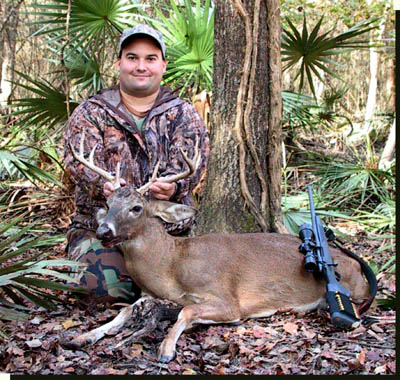 Wide. That's what Bill was looking for, and that's what Bill Pilleh got!

This sleek two year old buck is not only radically wide, he's rubbed his antlers down to a smooth bright white, and he has very pretty, symmetrical undulations in his tines.

Your expert, long shot paid off nicely, Bill.