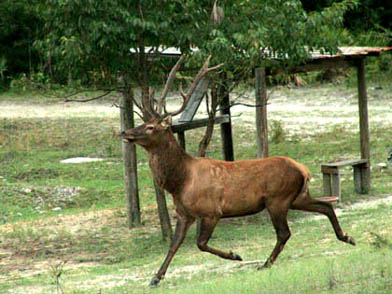 A high speed trot past our shooting shed.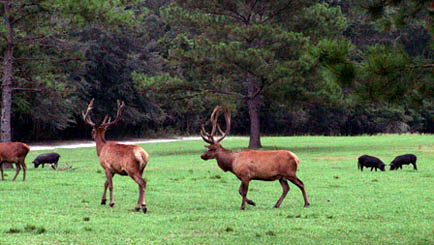 The hogs and the red deer/elk don't seem to care much about each other one way or the other. When it comes down to food competition though, the deer know their size and they know they have horns! We've seen a single elk scatter a group of large wild boar and clear them out of the area with one sweep of his antlers.
| | |
| --- | --- |
| | |
| On the look out...security first always. | A leisurely nibble. |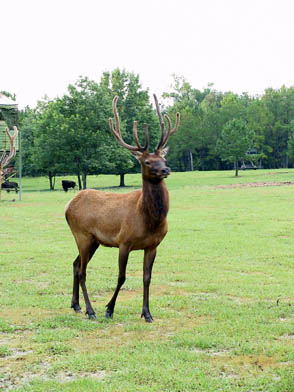 He's fully in velvet, with his neck just starting to swell.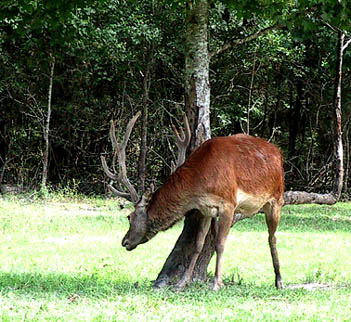 Sctatching with his hind foot dog-style.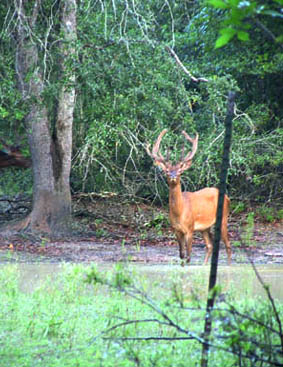 He was planning either a sip or a dip before he was disturbed..
JULY IN THE OPEN FIELD
ELK STAMPEDE