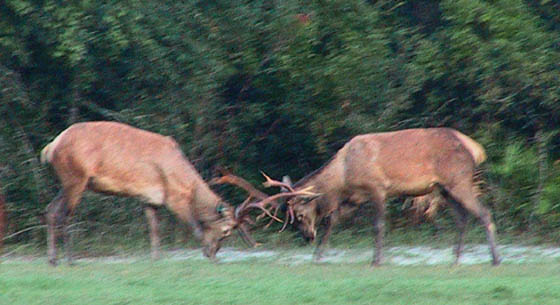 This page shows several views of two stags in a friendly sparring match.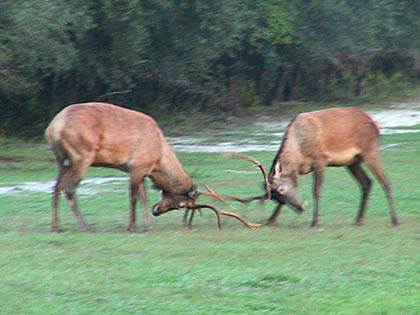 You can see the care with which they handle their now sharp and dangerous antlers.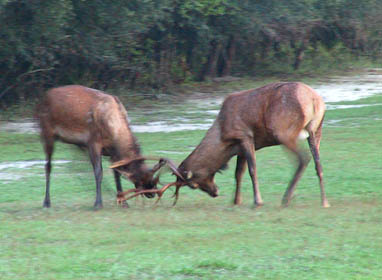 In between bouts of locking and gentle pushing they'll graze side by side.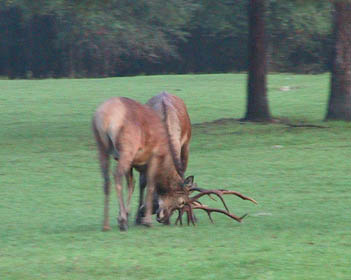 At all times their body posture is upright, meaning they're using their necks and shoulders to push.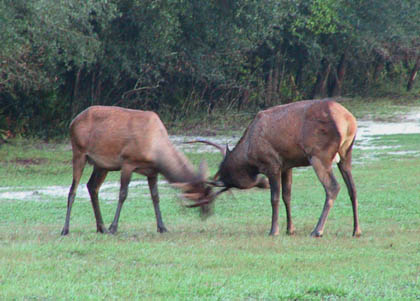 Here's a little vigorous neck twisting.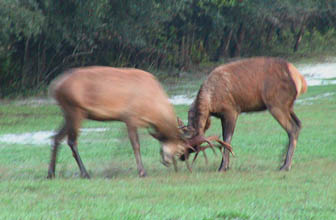 You don't see the flat, hind leg driven thrusting of an all out fight.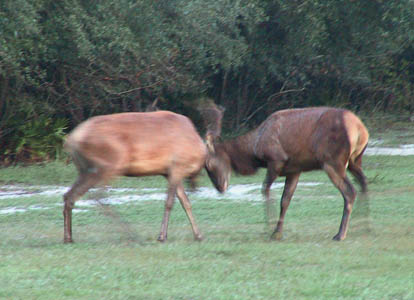 Frisky, but still friendly. As the season progresses, some of the fights will heat up.