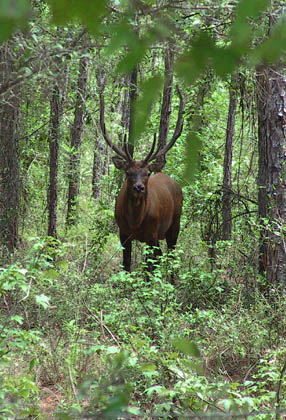 This towering elk didn't know what to make of me out on the road--so he played statue.
Lunch in the woods.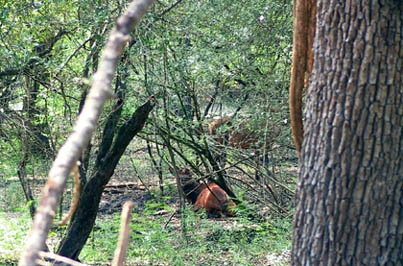 Walking down a road, I caught sight of a patch of red that seemed bigger than normal.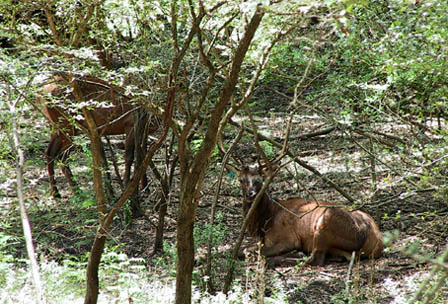 Zooming in, I could see them; I don't think they knew it.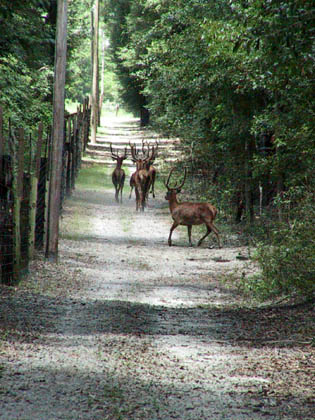 This group heard me 4-wheeling down the road, and--not too brilliantly--decided to jump out into the road and run. They were bedded down in the woods at a corner of an intersection and must have assumed that I was on the other road.
When they saw me they cut back into the woods, paused to look back...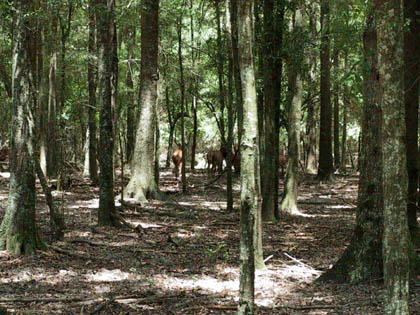 ...then took off again, this time more wisely, deeper into the woods.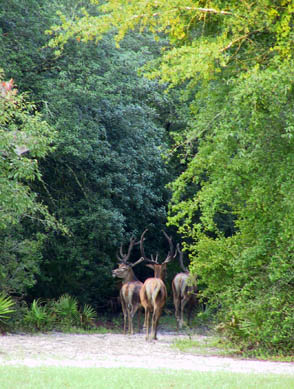 Pals.
Lunch interrupted.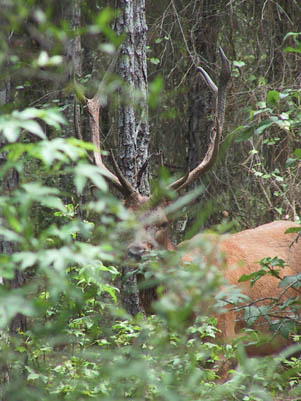 Another diner.